Museums at a glance
Icon Museum
After more than a year of alterations and renovations, the Icon Museum in Frankfurt am Main is reopening with an entirely new exhibition space and concept.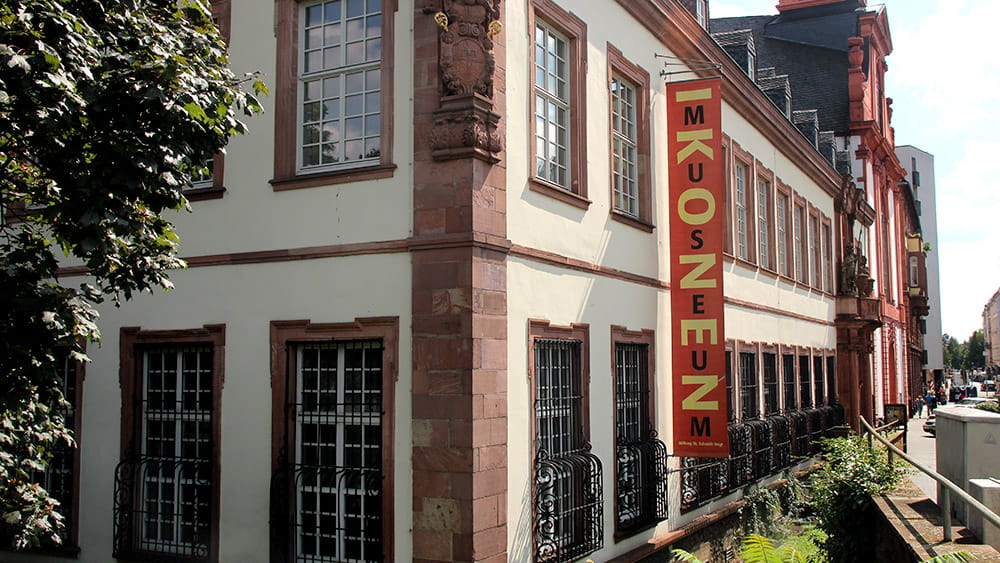 The City of Frankfurt Icon Museum (Ikonenmuseum) presents the highlights of its collection, which has been developed on the basis of the icons bequeathed to it by Dr. Jörgen-Schmidt Voigt, in a newly staged permanent exhibition. The exhibition installed in 2021 allows visitors to experience the iconic figures made of wood and metal as well as liturgical utensils in the former refectory of the Monastery of the Teutonic Order. The icons and religious objects show a great diversity of orthodox religious visual worlds from Russia, Greece or Romania to Egypt, Syria and Ethiopia.
The Ethiopia cabinet with valuable manuscripts, intricate crosses and colorful iconic figures is the only exhibition on the Ethiopian Coptic orthodox church in all of Germany.
Municipal museum of the City of Frankfurt
Free admission for children and young persons under 18