Theatres
Papageno Musical Theatre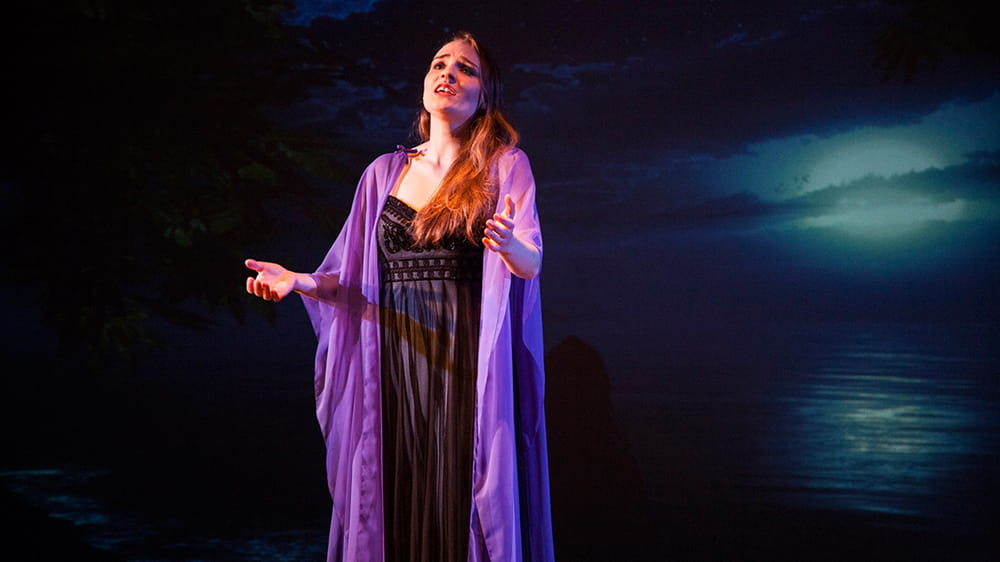 Fantastic theatrical and concert experiences await both young and older visitors under the dome of the Papageno Musical Theatre (Papageno-Musiktheater). You can hear the sounds of the piano and the violin, and in the evening the cello and the saxophone. The scenery is immersed in an enchanting light and carries the audience into a world of musical comedies and opera plays based on the great operas, or musical productions of famous fairy tales and stories. "The Little Magic Flute", "Little Peter's Journey to the Moon", "Jim Knopf" and "Tom Sawyer" belong to the standard repertoire for children aged five and up, and new productions are added every season. In the evening programme, there are various opera plays, song recitals, and also the operetta "Die Fledermaus" for adults.
Theatrical director and actor Hans-Dieter Maienschein sensitively combines ordinary spoken theatre with the most beautiful arias from famous operas. In this way, he brings classical music and operas closer to the audience. A small chamber music ensemble accompanies the dedicated team of actors and singers. The combination of theatre and music, imaginative costumes and stage sets makes a visit to the "Papageno" an unforgettable experience and has made the theatre an established fixture in Frankfurt's cultural scene.
The success story began when Maienschein and his touring theatre for children appeared in the communal building of the Palm Garden (Palmengarten) in 1998. He inspired audiences in his role as Mozart's bird catcher Papageno in "The Little Magic Flute", and this is how the musical theatre got its name. In 2003, a permanent, fully air-conditioned venue was established – a small, exquisite opera house in the middle of the Palm Garden's magnificent park landscape. Covered in green and resembling a sleeping caterpillar, the Papageno Musical Theatre blends in harmoniously with the surrounding area and invites visitors into a world of theatre, opera and classical music.