Theatres
Tiger Palace Variety Theatre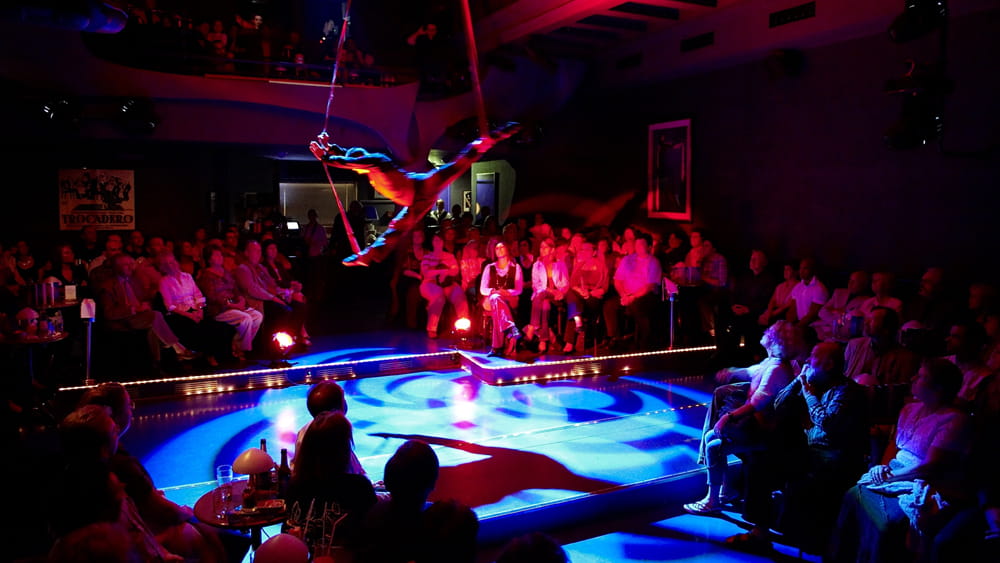 Visitors to Frankfurt's Tiger Palace (Tigerpalast) experience an extravaganza of the entertainment arts, so close you can almost touch it. Handstand aerobatics from Italy, trapeze artistry from Kazakhstan or magic from Las Vegas, somersault displays from Switzerland, rope acrobatics from China, juggling from New York or chansons – these attractions and many more draw audiences into their spell in the distinctive ambience of the old ballroom in the city centre.
The curtain first went up on the Tiger Palace Variety Theatre (Tigerpalast Varieté Theater) in the autumn of 1988. Two German stars, the escape artist Hans Moretti and the juggler Ernesto Montego, tread the stage of the variety theatre. And on this premiere evening, Matthias Beltz, friend and co-founder of the Tiger Palace, declared the new/old ideals: Liberté, Egalité, Varieté. Previously, Tiger Palace founder Johnny Klinke had spent five years searching for vestiges of the entertainment arts of the 20th century with artistic director Margareta Dillinger. They wanted to reclaim a lost way of metropolitan life: "The lively and brash, intelligent and fascinating meeting of the stage cultures, artistry and tango, chansons and magic, flamenco and cabaret."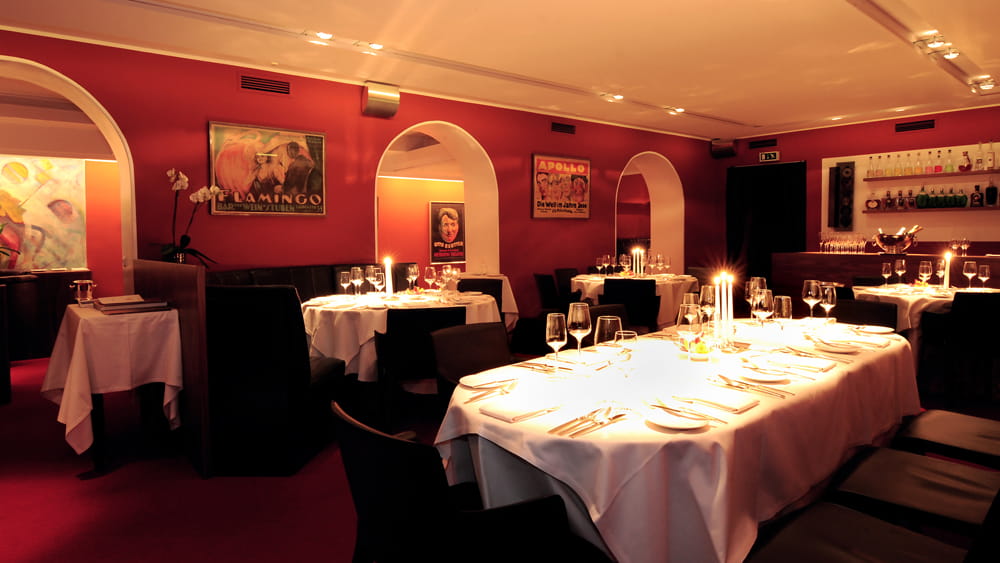 In the Heiligkreuzgasse, near the Zeil, they have created a year-round variety theatre for artists from all over the world. Today, the Tiger Palace is regarded nationally and internationally as a trademark for first-rate artistry and variety performance. Almost every evening, two reviews offer the best of the best of the international entertainment arts in a breathtaking show. The live orchestra accompanies the audience through the world of variety theatre. Before or after the performance, guests can go to the basement to visit the Tiger Restaurant, which has received several awards, including one star from Michelin. Since 2003, the operators of the Tiger Palace have also offered culinary highlights in the Siesmayer restaurant in the Palm Garden.