Theatres
Opera Frankfurt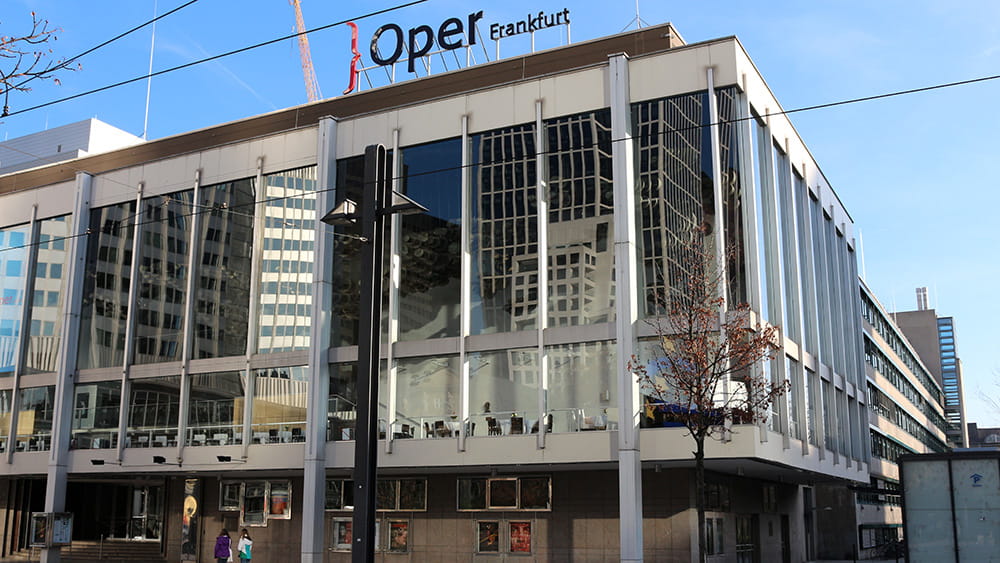 Visitors to the Frankfurt opera can expect maximum enjoyment from art – they are, after all, in one of the most important and productive opera houses in the world. In the annual voting for 'Opera House of the Year' by international critics, the stage has taken top or a very high position on several occasions. This recognition is confirmed by its appeal and the enthusiasm of the public.
The programme is defined by a mixture of premieres and repertoire. Mozart, Strauss, Verdi and Wagner always form part of it and these are supplemented by rarities and contemporary works. The widely praised crowd-pullers include new recordings of Mozart's 'Entführung aus dem Serail' or Puccini's 'La Bohème'. Special events, such as recitals or chamber music in the foyer of the opera house, round off the programme.
Projects such as 'Understanding opera', the children's and young people's programme, seminars and discussions with artists ensure exciting encounters with the music theatre. All in all, the opera house does around 200 performances and approximately 70 other events a year. This proud record is down to an efficient management and the highly professional cooperation between the artistic and technical teams.