SERVICE AND CITY HALL
City Politics
The most important municipal institutions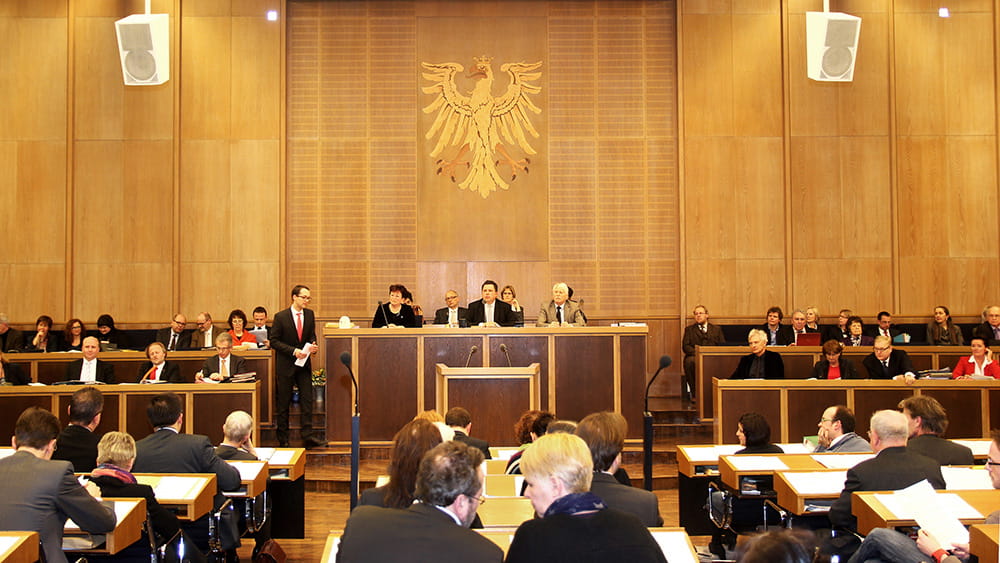 The City Council ("Stadtverordnetenversammlung") is Frankfurt's highest decision-making body. Depending on the number of inhabitants, it is composed of 93 members, the city councillors, who all work on an honorary basis. These councillors are elected by Frankfurt's citizens in local elections and hold office for a period of five years. The City Council elects the members of the city's government, the Municipal AdministrationInternal Link – with the exception of the Lord Mayor. The Lord Mayor is directly elected by the citizens of Frankfurt.
The members of the 16 Frankfurt local consultative councils are the primary contacts and intermediaries between Frankfurt's citizens and the city administration.
The Foreigners Advisory CouncilInternal Link ("Kommunale Ausländer- und Ausländerinnenvertretung", KAV) represents the issues and concerns of the foreign populace in Frankfurt.
Below you can find, among other things, further information about the tasks and duties of Frankfurt's Lord Mayor and the Municipal Administration.