City Politics
The KAV (Foreigners Advisory Council)
We are your Foreigners Advisory Council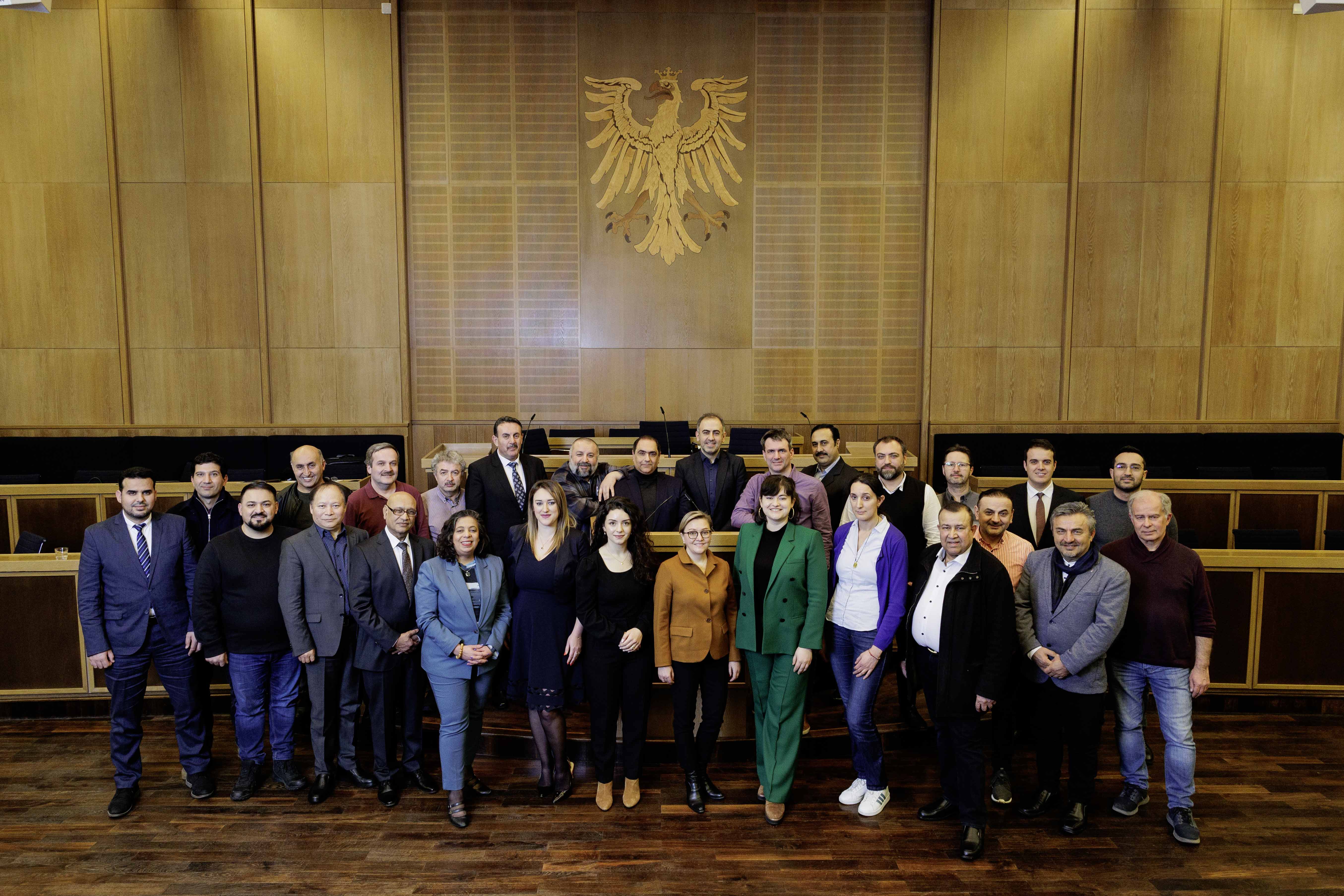 About the KAV
The KAV ("Kommunale Ausländervertretung") is the Foreigners Advisory Council for the City of Frankfurt am Main. Frankfurt is recognized as the German city with the highest percentage of foreign population. Nearly a third of Frankfurt residents have a non-German nationality. They came as academics, white- or blue-collar-workers, as refugees or because of many other reasons, mostly together with family members. Many of these family members, who are counted as "foreign minority" were born in Germany and have the same education and training as their "German" work colleagues. Whether as labourer, grocer, doctor or banker, they all played a role in the development of the city and were essential to the commercial welfare, the cultural diversity and shaping the future. They represent an inseparable element of the Frankfurt community.
The democratic basis in the Federal Republic of Germany is strengthened and sustained by a well-balanced system of political committees and parties, unions and media, government and opposition parties. The KAV is an important component within this structure for the representation of the foreign populace.
The KAV represents the issues and concerns of the foreign populace in the community. It advises the committees of the City Council in all issues that affect the foreign populace. The KAV is a political body whose legitimacy is anchored in the Hessian municipal code. As the liaison between the City Council and the Administration on one side and the foreign community and associations on the other side, the KAV lobbies for local integration policies as well as against inequality and discrimination.
The KAV also lobbies
for an equitable cohabitation of Germans and foreigners with mutual tolerance and respect for culture, religion and language
for educational opportunities and better integration in primary and secondary schools
for the encouragement of foreign associations