International Affairs
European city of Frankfurt am Main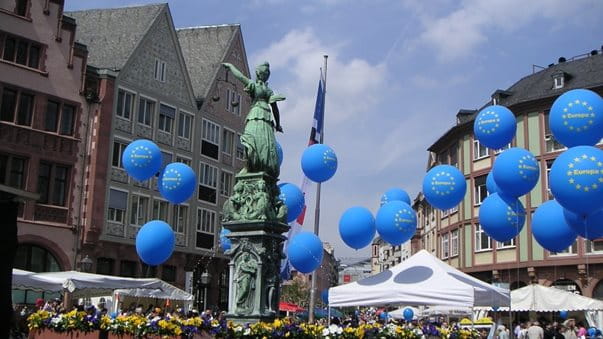 The European work of the International Affairs Office
The European Union (EU) is an important part of our everyday life. It provides an opportunity to get actively involved in shaping Europe. The International Affairs Office coordinates the European activities of the City of Frankfurt. Its main areas of work include:
Coordinating the city's European work
Positioning the City of Frankfurt within Europe
Providing information material on the European Union
Events on EU topics for citizens
Information on European funding Programmes
Searches for suitable EU funding for proposed Projects
Membership of European Networks
Supporting Europe-related (non-profit) Projects
The European Cultural Days of the European Central Bank are an annual European highlight in Frankfurt am Main. These are organised by the European Central Bank and are supported by the City of Frankfurt am Main.