About Frankfurt
Frankfurt on the up and up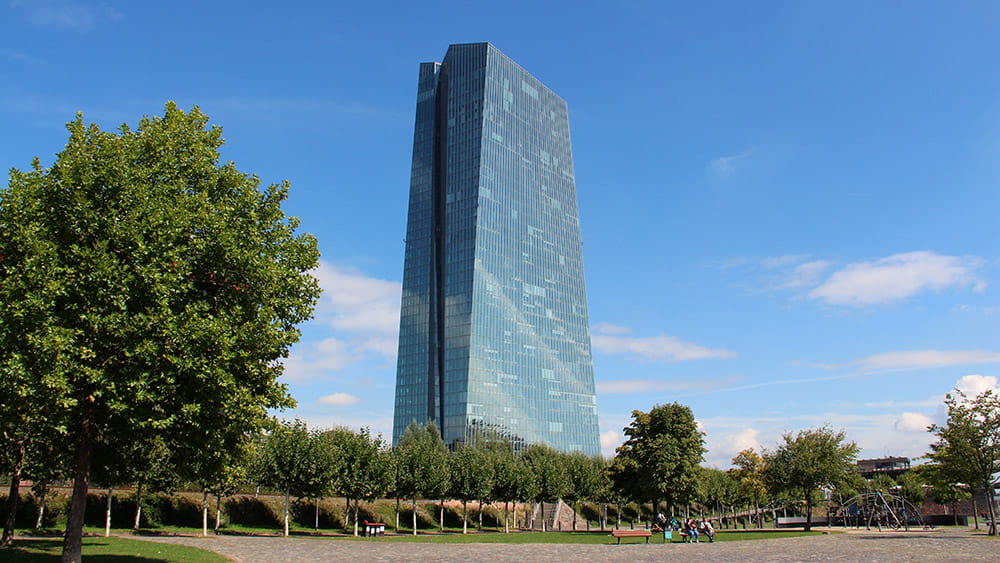 Their facades are made of glass or cement. Sometimes they are narrow, sometimes round, sometimes pointed, sometimes with and sometimes without an antenna. They have given Frankfurt the sobriquet of 'Mainhattan'. Back in the fifties, the Kaiserdom with its 96 metres was still the highest building in the city. Today, the Commerzbank Tower, with its antenna, stretches almost 300 metres into the sky. In total, some one hundred high-rise buildings tower over the city, most of them bank and office buildings.

But the motto of the mighty builders in the financial metropolis is now not only ever higher but also ever more beautiful. Difficult to say who's got their noses in front – the Messeturm designed by Helmut Jahn, the red-gleaming Japan Centre or the Westhafen Tower in diamond design resembling a cider glass? On a popularity scale among the Frankfurt people, the Maintower is right at the top. For it represented a first in Frankfurt high-rise construction. The tower, which was completed in 2000, was opened with a viewing terrace on its 56th floor for visitors. The lift takes you upwards at lightning speed for a drink or evening meal.

After constructing a skyline that is unique in Europe, the city on the Main is now catapulting the city centre itself out of the 20th into the 21st century. One example of this is the "PalaisQuartier", located in the heart of the city on the shopping mile, the Zeil. Next to two high-rise buildings used for offices and a hotel, the shopping centre "MyZeil" has become a major attraction. The Thurn and Taxis Palais had been torn down and was reerected according to historic plans. Today it offers capacities for shops, offices and assembly halls.

In turn, in the east of Frankfurt, the Großmarkthalle that opened in 1928 was handed over to the European Central Bank. The ECB uses the architectural monument as a 'lobby' for its headquarters in Frankfurt. The 185 m tall, spectacularly inwardly turning, double high-rise building being developed directly next to the Großmarkthalle has been designed by the Vienna architects from Coop Himmelb(l)au. Undoubtedly, a symbol for the Euro and for the financial location of Frankfurt.