About Frankfurt
A very green city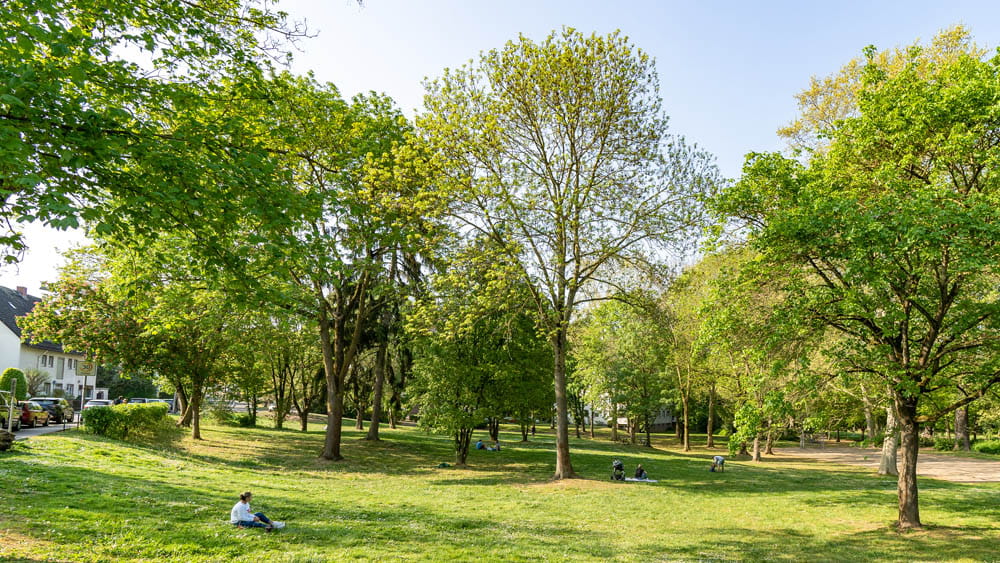 It is so green in Frankfurt! Those who live in the residential areas in the heart of the city built in the Wilheminian era enjoy an almost countryside peace and quiet in the streets with tall trees and colourful front gardens and yet are in the city centre within minutes. After work or at the weekend it is wonderful to walk and relax in Frankfurt's park and city woods. Those who like it more exotic, can go to the Palm Garden.
Whether you are on foot or bike: a circular tour of Frankfurt is also enjoyable. The Frankfurt 'green belt' of meadows, woods, hills and water meadows surrounds the city. A part of this green area embracing Frankfurt is the city woods with their tall beeches, centuries-old oaks and pine trees. In the spring, they are full of blossom, nothing but a forest idyll, if it wasn't for the planes overhead landing and taking off at nearby Frankfurt airport.
In contrast, in the north-east of Frankfurt, the Nidda flows gently, lined by poplar and willow trees, with wide expanses of meadows and agricultural land, yet at the heart of the city. The banking metropolis with the cool skyline is not a stony city juggernaut, but rather an urban oasis, a very green city. And even those who know Frankfurt are surprised that there are more than 50 lakes, ponds and pools here of sometimes unheard of poetic beauty.