Museums at a glance
Dialogue Museum
An exhibition to discover the unseen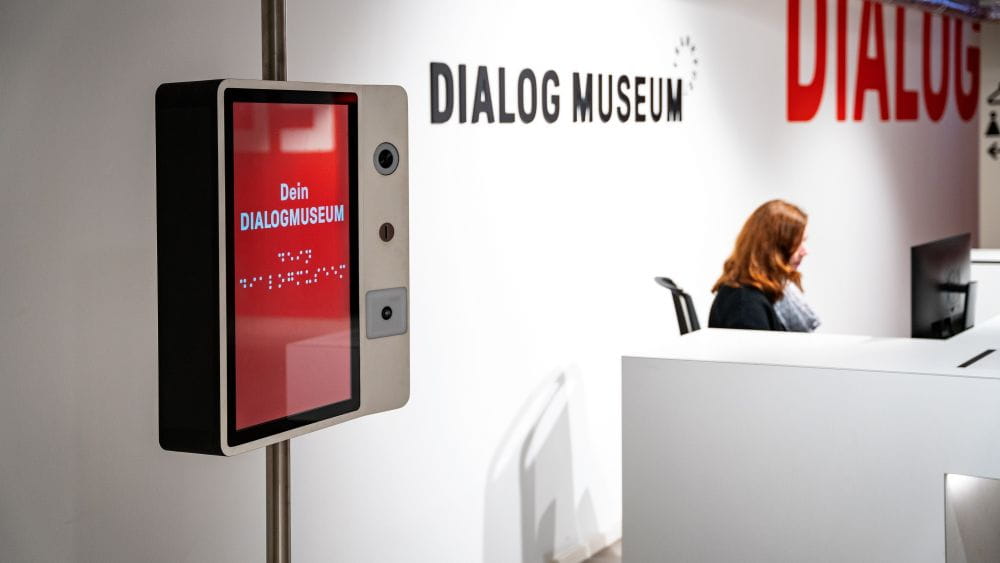 Blind or visually impaired guides lead the visitors in small groups through a course in absolute darkness. The visitors discover different everyday situations in a new way, e.g. a walk in the park, a stroll through the city or a visit to a café.
In this darkness the sighted are blind and the guides become the sighted experts and ambassadors of a culture without pictures. This results in a unique change of roles: the senses are sharpened, a dialogue is initiated.
The DialogMuseum is a museum where there is nothing to see, but everything to discover!
For more information, visit DialogueMuseumExternal Link.