High-rise buildings
European Central Bank
The European Central Bank (ECB) is the central bank for the euro and administers monetary policy within the Eurozone. It is headquartered in Frankfurt.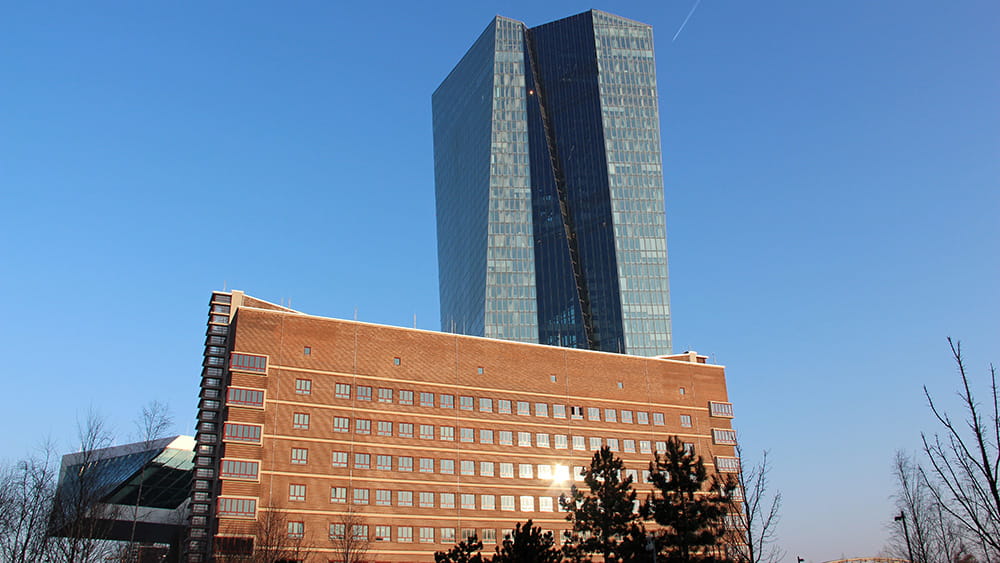 The new headquarters of the European Central Bank (ECB) is located in the Ostend district of Frankfurt – on the very site where the old Frankfurt Grossmarkthalle stood for over 75 years. This was closed in June 2004, at which time the function of the wholesale market was assumed by the Fresh Food Centre in Frankfurt's Kalbach district.

The City of Frankfurt handed over the Grossmarkthalle site to the European Central Bank on 1 January 2005. The official opening was then celebrated just over ten years later in spring 2015. The new ECB ensemble consists of three main buildings: the Grossmarkthalle, with new interior structures; a twin-tower office block with tower-high atrium; and the entrance building, which connects the Grossmarkthalle and the tower, and serves as the main ECB entrance on Sonnemannstrasse.

A Visitors' Centre was opened in July 2016. This provides information to the public about the ECB via interactive media.
Client: European Central Bank

Architect: COOP HIMMELB(L)AU, Vienna

Construction period: 2008-2014

Construction: Twin-tower office block: Reinforced concrete skeleton; curtain-type aluminium-glass façade

Gross floor area: 185,000 m²

Storeys: North Tower: 45 floors, South Tower: 43 floors

Height: 185 m

Use: Office space