Festivals in Frankfurt
Frankfurt's Wäldchestag
It has been a Frankfurt tradition since the 18th century that on the Tuesday after Whitsun, its citizens swarm to the city forest to enjoy their very own local holiday, the "Wäldchestag" (Forest Day).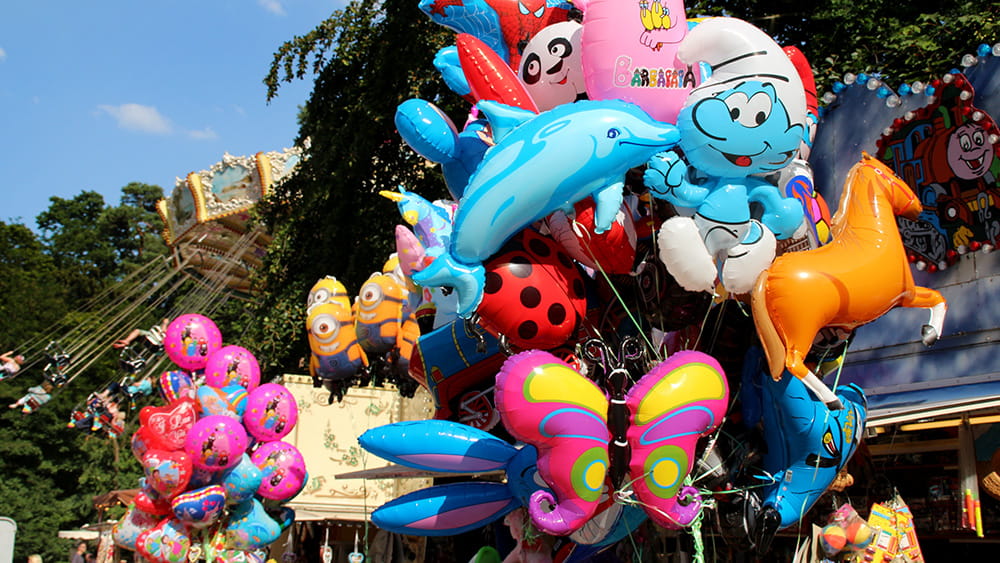 This festival is only celebrated in Frankfurt and dates back to 1792. However, the actual origin of the Wäldchestag is still not clearly determined. One theory claims that the festival evolved from the annual Whitsun cattle drive and the following forest picnic of the servants and maids. According to a different story, its origin was the annual festival processions of the craftsmen, which were followed by a joyful get-together in the city forest.
Even today, the semi-official holiday is still very popular among young and old. Until the 1990s, most of Frankfurt's shops closed in the early afternoon on Tuesday and many Frankfurters headed off into the forest to celebrate.
The Wäldchestag is no longer only celebrated on Tuesday but has developed into a four-day festival that can be enjoyed over the Whitsun weekend. The large fairground at the Oberforsthaus offers entertainment for every taste: a wide range of gastronomic experiences with cozy marquees, summer gardens and snack stands, traditional fairground attractions such as game stalls and shooting galleries as well as modern entertainment with high-tech rides and stage shows.
Visitors can easily reach the fairground without a car, as the public transport system offers an extended train and bus schedule for the Wäldchestag. For further information, please visit directions to the Wäldchestag.External Link