Festivals in Frankfurt
Frankfurt's Dippemess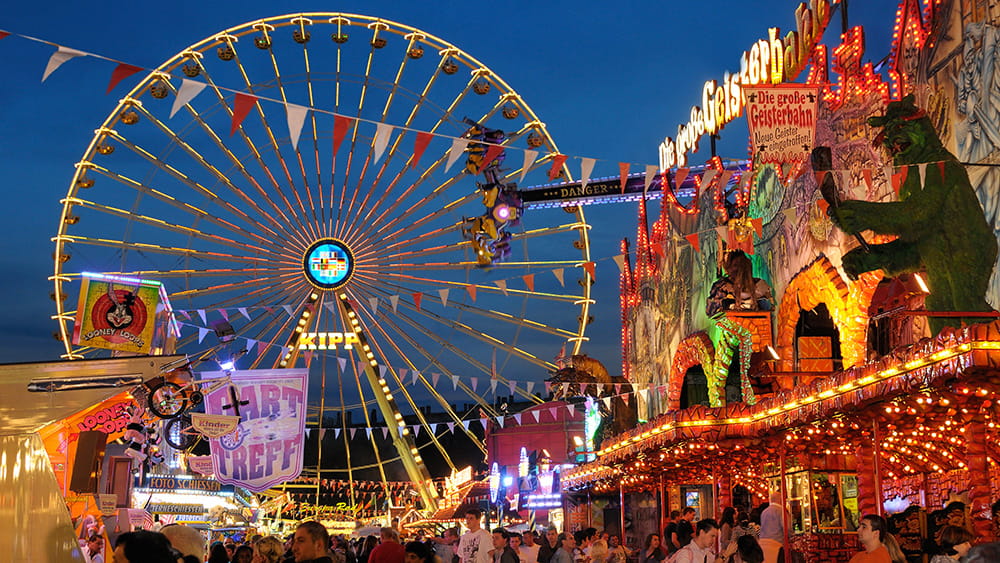 Frankfurt's Dippemess, which takes place on Frankfurt's main fairground at the Ratsweg two times a year, in spring and autumn, is the largest public festival in the Rhine-Main area. While the Spring Dippemess is traditionally more colourful, faster and louder, the Autumn Dippemess is rather a quiet and rural family version offering numerous family-friendly rides.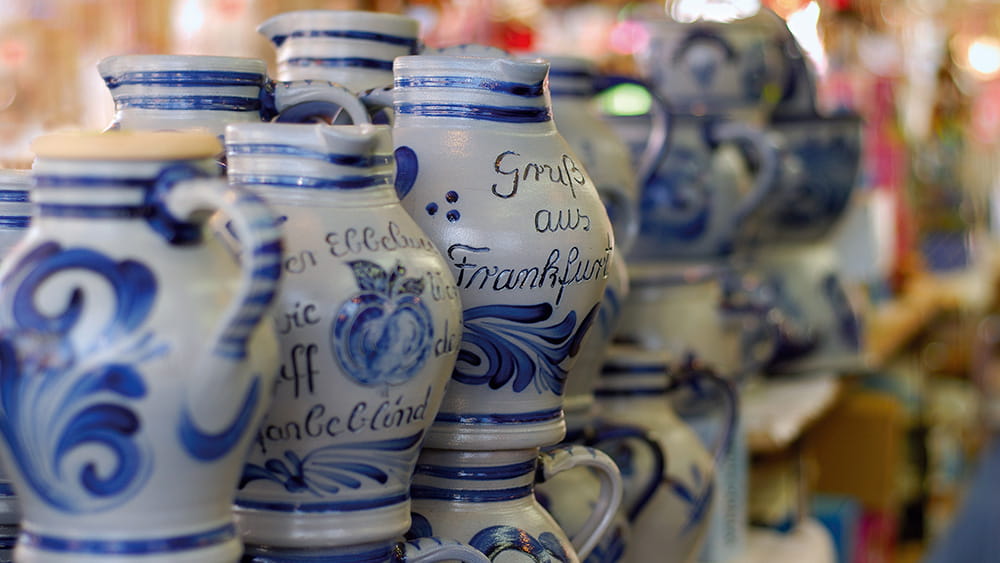 The name Dippemess originates from the Hessian term for earthenware pots, which are called "Dippe" or "Dippchen" in Hessian dialect. The tradition of the Dippemess dates back to the 12th century. At that time, the fair was a medieval market where travelling traders offered their ceramic goods. As people also liked to celebrate during these pottery markets, many folk festivals in Hesse are still called "Dippemess" today.
The traditional tapping of the beer barrel kicks off the Dippemess. Visitors can then find roasted almonds, cotton candy, bratwurst and much more at numerous fairground stalls. Until today, the pottery market remains an important part of the fair and offers all sorts of household goods.
However, the absolute main attractions are the modern high-tech rides, including roller-coasters, bumper cars, swing carousels and the Ferris wheel, which provide fun and thrills for young and old alike.
Special offers, such as the family day with half-priced tickets, complement the family-friendly event. Following the motto "saving the best for last" the Dippemess ends with spectacular fireworks.