Registry Office
About us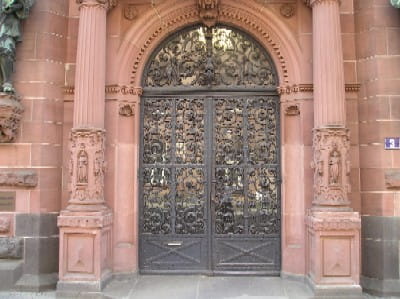 Like hardly any other institution, the Registry Office ("Standesamt") accompanies the citizens – from birth to death. It not only holds the records of births, adoptions, marriages and deaths, it is also responsible for marriages and the order of certificates and documents for a wide variety of purposes.
The separate Division at Rottweiler Straße 18 is your point of contact if you have any questions about citizenship affairs, naturalisations and name changes under public law.
The Registry Office Frankfurt am Main has two Registry Office Districts ("Standesamtsbezirke").
The Registry Office District Central ("Standesamtsbezirk Mitte") is your responsible Registry Office if you live in one of these districts of the city:
city centre
southern district
northern district
eastern district
The Registry Office District Höchst ("Standesamtsbezirk Höchst") is your point of contact if you live in one of the western districts of the city, such as:
Höchst
Nied
Griesheim
Sindlingen
Zeilsheim
Unterliederbach
Sossenheim
Schwanheim
Goldstein
Services and tasks
Certification of births, marriages and deaths
Civil Registry: register of births, marriages, civil partnerships and deaths
Recognition of foreign decisions in civil status matters
Issuing of certificates of no impediment to marriage
Registration and certification of declarations of paternity, maternity and surname
Post-certification of foreign civil status cases
Issuing of civil status certificates
Burial or cremation permissions
Issuing of authority for moving a corpse
Citizenship matters, naturalisations and name changes under public law