Children's rights
The City of Children
Once a year, to mark the International Children's Day, everything in Frankfurt revolves around children's rights.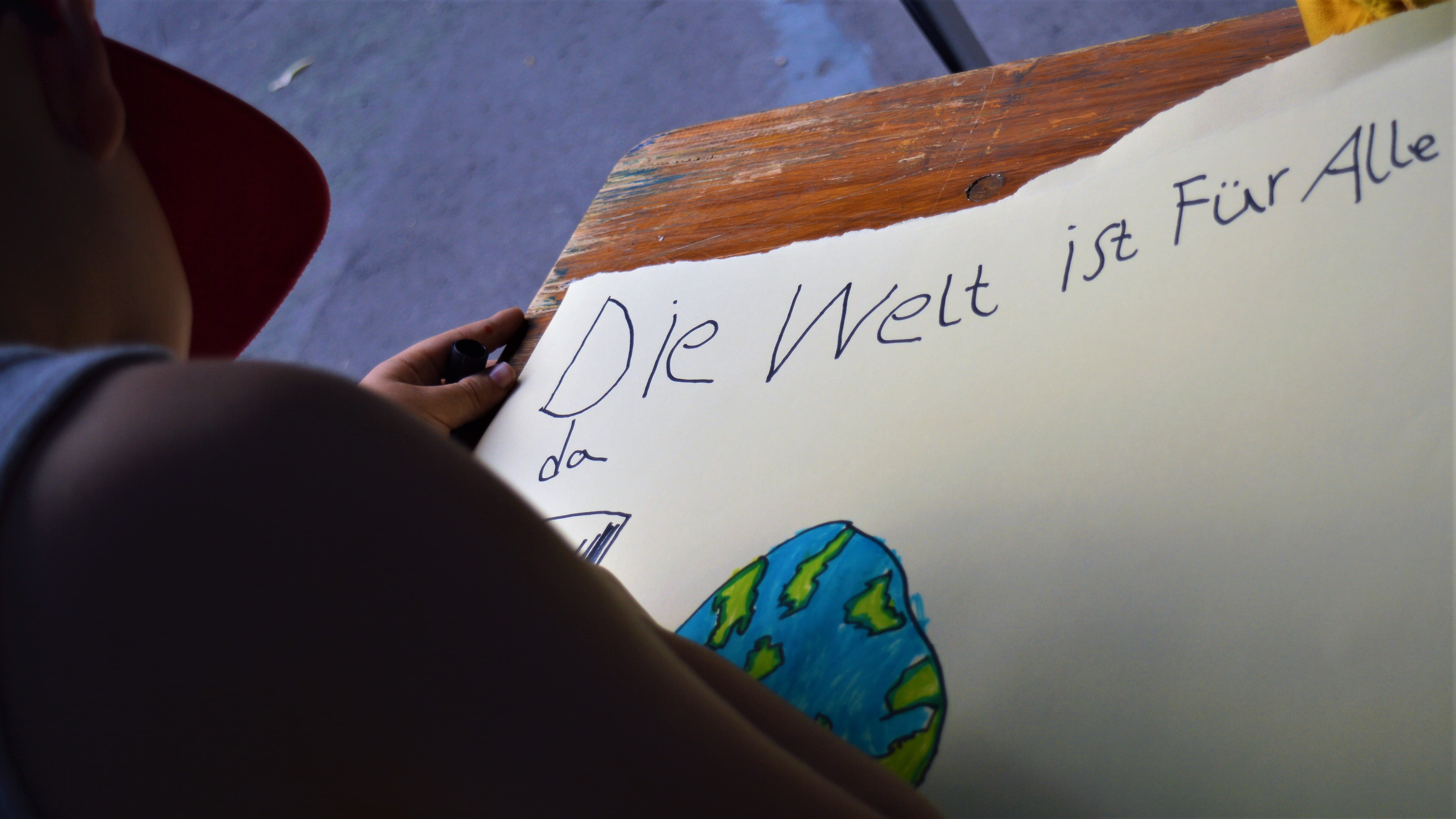 The campaign
Making the UN Convention on the Rights of the Child known is a central part of our task. So we thought about how we could reach as many children and adults in Frankfurt as possible. The solution is obvious: with a city-wide campaign, a centrally held large-scale event and dozens of individual campaigns in the city districts. Each year, the focus is not only on children's rights in general, but on a specific right or topic.


The Children's Office ("Kinderbüro") coordinates the campaign centrally. We decide which articles of the Convention are to be the campaign's topical focus each year, we provide organisers and cooperation partners with material, and we help to bring together associations, initiatives and municipal offers with the institutions where the campaign takes place. These institutions – day-care centres, schools and many more – develop their own ideas and concepts and then carry out their campaign in the week around 1 June.


For this purpose, we hand out giveaways, conduct training sessions and accompany and document the actions. The goal of each individual action and of the campaign as a whole: Every child who participates in the "City of Children" will know:


1. I have rights.
2. I know who to ask about my rights.
3. Frankfurt is my home and has something to do with me.


If you have any questions about the City of Children, please feel free to contact the Children's Office by phone (069/212 39001) or by email (kinderbuero@stadt-frankfurt.deInternal Link).