Editor's Pick
Online Library Card Renewal Now Available
New digital service for readers at the Frankfurt Municipal Library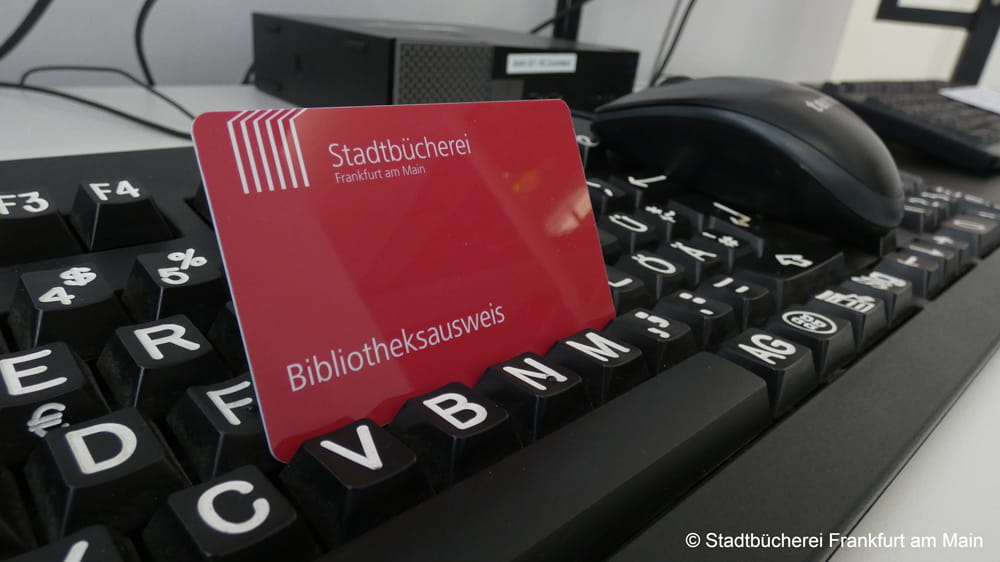 Frankfurt Municipal Library is further expanding its digital citizen services. From August 2022, readers will be able to renew their library card on the library's websiteInternal Link and will not have to come to the library.

The Municipal Library already launched online registration a year ago. The service is very well used. Approximately 20 per cent of all registrations have been processed online since then. The annual fee for using the library is 20 euros for readers aged 18 and over. Previously, you had to renew your library card on site and pay the fee again in order to be able to continue using the books on offer. This renewal can now be done conveniently online.

The new service is particularly interesting with regard to the wide range of digital media offered by the Frankfurt Library. Immediately after payment, the library card will be reactivated for online renewal. Whether learning vocabulary on the beach or streaming movies in the mountains – digital books, magazines, music, movies or tutorials can be used and rent again immediately. Since digital renting already account for more than a third of the library's total revenues, this is a service improvement that many readers have long wanted.

The online renewal was made possible by the inter-agency cooperation with the Office for Information and Communication Technology ("Amt für Informations- und Kommunikationstechnik"), which created the technical prerequisites for the digital renewal with its expertise and great commitment. The City of Frankfurt am Main agrees: digitalisation is an important pillar for a modern, uncomplicated and user-friendly citizen service.