Editor's Pick
UEFA EURO 2024: Frankfurt To Host Five Matches
With the official approval of the match schedule for UEFA EURO 2024 it is certain: Frankfurt is one of ten German host cities. It will be the venue for five matches, including even a round of 16 final. It is particularly exciting that the German national team will play its last group match in Frankfurt on 23 June 2024.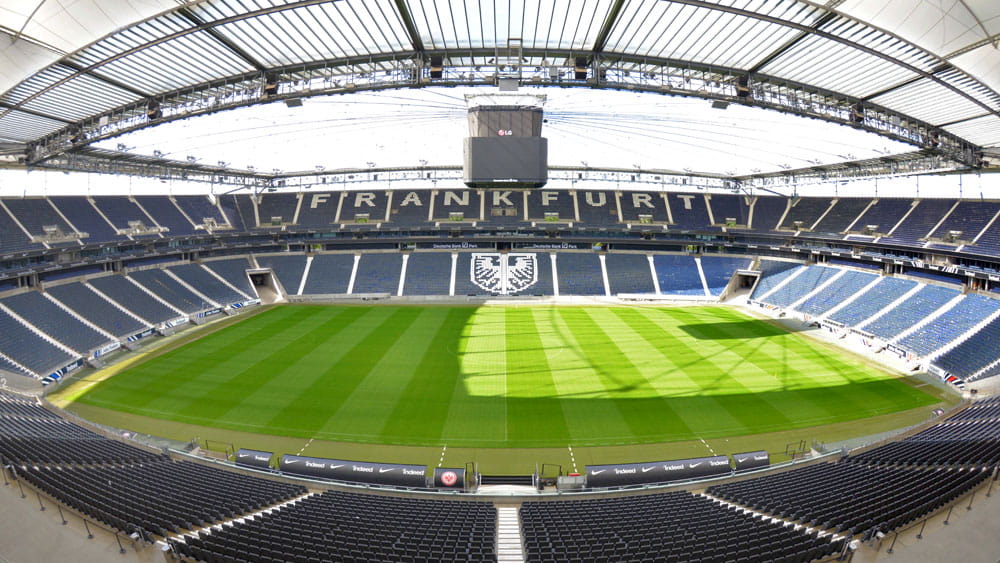 Qualifying draw
The next milestone on the way to the 2024 European Football Championship is the so-called qualifying group stage draw. The qualifying draw will be held at the exhibition centre Frankfurt Festhalle on Sunday, 9 October 2022. At this draw, the 54 national teams are divided into groups in which they then compete for qualification to play alongside the hosts at the final tournament in Germany. As the host country, Germany is automatically qualified.
UEFA EURO 2024 will take place from 14 June to 14 July 2024. Frankfurt was already the venue for the 1988 European Football Championship and the 1974 and 2006 World Cups, as well as the 2011 Women's World Cup. The qualifying draw also took place at Frankfurt Festhalle once before, on 5 December 2003 in the run-up to the 2006 World Cup in Germany.
For more information, please visit the website of UEFA EURO 2024.External Link